Search Results for Tag: Forever Group
Market roundup: August 2018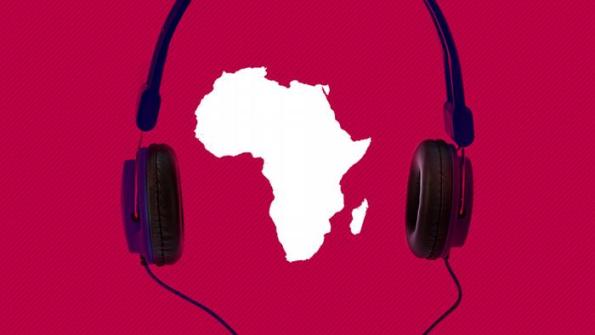 Africa
A DW political correspondent is appearing every week on Ugandan broadcaster NBS-TV's news program "Live at 1" . With 10 million viewers, the channel is one of Uganda's top-three most popular sources of news. NBS TV  is part of Next Media Services, one of East Africa's largest media companies. Also in Uganda, DW added Bunyoro Broadcasting Service as a new radio partner. The station based in Masindi will broadcast 15 minutes of AfricaLink and Crime Fighters every day.
In Kenya, Nyota TV is acquiring daily news broadcasts from DW along with the programs  Arts21, Close Up and Eco@Africa. In Tanzania, DW has added new radio partners.  Radio Uzima in Dodoma, Kahama FM in Kahama and Radio Furaha in Iringa are all rebroadcasting a selection of DW programming in Swahili.
Asia
One of Malaysia's leading Pay TV channels, ASTRO, now includes DW's English-language channel in its lineup. DW is available to 1 million subscribers of the OTT platform "Astro Go."
In Myanmar, the Pay TV service "Forever Group," which was recently bought by CANAL+, is broadcasting DW's English-language channel across the country on IPTV and DHT.
DW's broadcasting partner in Thailand, PSI, has acquired the DW programs Tomorrow Today, Global 3000, Drive It, In Good Shape and Euromaxx. PSI is available on the satellite Thaicom 5 and reaches 18 million households.
The Vietnamese cable provider HTV-TMS in Ho Chi Minh City is including DW's English-language channel on ist OTT platform and on its website. HTV-TMS is available to 600,000 subscribers.
Tags
Africa
,
AfricaLink
,
Arts21
,
Bunyoro Broadcasting Service
,
CANAL+
,
Close Up
,
Crime Fighters
,
Eco@Africa
,
Forever Group
,
HTV-TMS
,
Kenya
,
Live at 1
,
Malaysia
,
NBS-TV
,
Next Media Services
,
Nyota TV
,
PSI
,
Thailand
,
Uganda
,
Vietnam
Market roundup: September 2013
Asia
The Forever Group have picked up 170 hours of DW Transtel programming. Myanmar's largest media company and the country's first Pay TV provider, chose a wide variety of programming to be broadcast on the Readers Channel, a free-to-air educational channel that encourages audiences to read more. This contract represents the largest volume of programming that has ever been sold by DW Transtel in Myanmar. The Forever Group has also been acquiring DW's complete programming line-up since 2011.
Audiences all over Afghanistan can now watch DW's Euromaxx, Arts.21 and Drive it on one the country's leading television stations, OneTV (1-TV). This rapidly growing private broadcaster, newly founded by Afghani investors hoping to promote principals of human rights and freedom of speech, specializes in covering news and current affairs. It has a very good reputation in Afghanistan with a target audience of young, educated information seekers. On the Afghani TV popularity index, OneTV ranks third.
Latin America
It's primetime for DW in Uruguay as DW (Latinoamérica) grows more and more popular. The terrestrial broadcaster Río Uruguay TV is now a part-time programming partner broadcasting the DW formats Claves, Al volante and Visión futuro Sunday evenings from 8:00 to 10:00 pm. The broadcasting area covers the city of Fray Bentos and the province of Río Negro. Around 200,000 viewers can receive Río Uruguay TV and this new partnership features DW in the evening primetime slot.
Middle East
DW has forged a new partnership in Lebanon. A memorandum of understanding was recently signed with the Lebanese Broadcasting Corporation (LBC Group) that is paving the way for cooperation with DW's World Stories. The Lebanese broadcaster will soon be contributing segments to the successful DW show. DW is also confident that cooperation will be expanding in the near future to include program acquisitions from DW (Arabia). The Lebanese newspaper As-Safir has also begun to include full articles and video boxes from DW on its online platform. As-Safir is a pan-Arab publication with readers from all over the Arab world.
DW has also taken steps to increase its social media footprint in Iraq. The very popular news and social media site Shakwmakw, which boasts 430,000 Facebook fans, will soon be posting new links to selected DW articles on a daily basis. The website was started during the Iraqi civil war as an online forum with the goal of encouraging positive exchange and communication between Iraqis regardless of their religious or ethnic backgrounds. Another popular social media platform biraqi, with over 350,000 Facebook fans, has signed a cooperation agreement with DW and are integrating links and teasers into their online content.
Online
The Kick off! Competition is now off and running in German, English, Spanish and Arabic – a great chance for soccer fans to show their knowledge of the German Bundesliga. DW is also now offering a free Tour of the German Parliament with a new multimedia project that takes you on an virtual tour of the plenary chamber in Berlin.
Tags
Afghanistan
,
Asia
,
Claves
,
Forever Group
,
Latin America
,
LBC
,
Lebanon
,
Market roundup
,
Myanmar
,
OneTV
,
Uruguay