Search Results for Tag: Sawal
Market roundup: January 2018

Asia
VTV4, the international channel of Vietnam's state broadcaster VTV, has expanded its partnership with DW. A specially produced DW News segment is now being aired every Friday on VTV4's morning "English News Bulletin". VTV4 is expanding its English-language news and entertainment content and DW News makes a valuable contribution.
Also in Vietnam, National Assembly TV (NaTV), is broadcasting the DW programs In Good Shape, Tomorrow Today, Check in and Arts.21 – in English with Vietnamese subtitles. NaTV, part of public broadcaster VOV TV, provides coverage of parliament, local politics and general news.
Detik.com is Indonesia's most popular news website with almost a billion monthly page views. Detik is also one of DW's premier online partners in Asia and since last month, it has been including DW articles in Bahasa Indonesia as an important part of its international news content.
Mongolsat Networks, a newly founded Mongolian DTH provider, is now including DW's English-language in its basic package. Mongolsat broadcasts 40 TV channels.
DW's Urdu-language science magazine Sawal is being broadcast on Pakistan's Express TV, one of the most popular news channels in the country.
Latin America
Nicavisión Canal 12, Nicaragua's only nationwide terrestrial broadcaster, is showing Spanish-language news broadcasts and magazines from DW. Canal 12 calls itself Nicaragua's only independent news broadcaster and values DW's reputation as a source of quality international journalism.
The Peruvian TV channel Quatro TV is acquiring a variety of Spanish-language DW programs for its line up. DW's  El reportero, La semana, Al volante, En forma, Enlaces and Todo gol will be available to around 500,000 households in Southern Peru via Quatro TV.
Tags
Arts.21
,
Check-in
,
Detik.com
,
DW News
,
Express TV
,
In Good Shape
,
Mongolsat Networks
,
NaTV
,
Nicavisión Canal 12
,
Quatro TV
,
Sawal
,
Tomorrow Today
,
VOV TV
,
VTV4
Market roundup: December 2017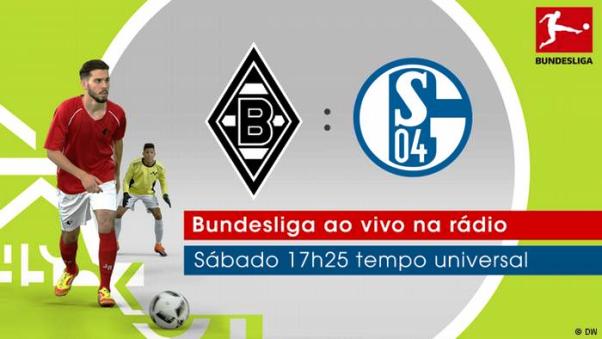 Africa
Since November, DW has been broadcasting Germany's premier soccer league, the Bundesliga, in Portuguese via eight radio partners in Mozambique and one partner in Guinea-Bissau. DW also added three new Mozambican DW radio partners – Radio Arco in Homoine, Radio Vida in Nampula and Radio Voz Coop in the capital Maputo
DW's English-language TV channel is available throughout South Africa on the online streaming service Digital Discover, being offered by the media group Vubiquity.
Europe
DW's flagship English-language television channel is now being offered on the popular streaming services Zattoo and Waipu.tv. Zattoo is Europe's most-used streaming service and will provide direct and easy access to DW television on devices ranging from smartphones to Smart TV. Waipu.tv is a German streaming service that will include DW's English channel in its basic package.
Asia
Clip TV, a popular multiplatform streaming service in Vietnam, now carries DW's English-language TV channel in its basic package. The service is the VOD arm of Vietnam's most successful online and mobile provider, Vega Corporation.
AstroAwani.com, a Malaysian news website, is a new DW partner and will soon be including videos from DW's digital technology show Shift as well as English-language news articles.
DW's Urdu and Pashto science program, Sawal, is being broadcast in Pakistan on Aruj TV, which reaches over 6 million households. The primary coverage areas are in the provinces Khyber Pakhtunkhwa, Balochistan and Karachi.
DW's Indonesian science program Inovator has been growing in popularity in Indonesia. A new partnership with the Malang-based TV station UBTV will bring the program to an estimated 900,000 people in the East Java region.
Tags
ArujTV
,
AstroAwani.com
,
Clip TV
,
DW
,
DW Portuguese for Africa
,
Inovator
,
Radio Arco
,
Radio Vida
,
Radio Voz Coop
,
Sawal
,
Shift
,
UBTV
,
Vega Corporation
,
Vubiquity
,
Waipu.tv
,
Zattoo
Market roundup: February 2017
Asia
DW's English channel will be available to 1.25 million households in Bangladesh after 30 new contracts were successfully negotiated with cable networks at the Cable TV Equipments Traders & Manufacturers Association (CTMA) trade fair in Calcutta. Additionally, RTV, Bangladesh's private broadcaster with the widest nationawide coverage at 42 million households, is now showing DW's Bengali science program Onneshon.
The Chinese website Tencent is showing 150 locally adapted episodes of Euromaxx. The adaptation was accomplished in cooperation with China DTV. In November 2016, content on Tencent received 118 million clicks.
A new DW partner in Pakistan, ATV, is broadcasting DW's Urdu magazine Sawal. ATV is one of the country's most-popular television channels, providing audiences with a full range of programming including news broadcasts, entertainment and educational programming. A weekly segment from DW's Urdu department will also be included.
Online
Thanks to a new partnership with Amazon, news content in English and German from DW is now available on the new class of devices using Amazon's Alexa voice technology, which include Echo and Echo Dot. DW content will be read aloud by the device.