Search Results for Tag: DW Kiswahili
Market roundup: April 2016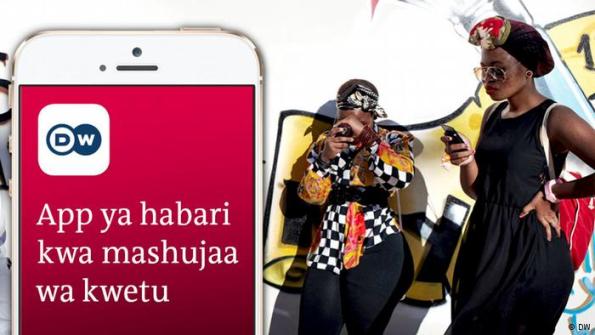 Online
DW's online news content is now available in 20 languages on the news aggregator app Google Newsstand. Video content, where available, is also included as a YouTube channel along with the full-length news reports. Previously, DW had only been available in English on Google Newsstand.
The news app Bundle now includes content from DW Turkish. The app, which was developed in Turkey, provides users with news coming from 4,000 sources in 28 countries. Released in 2014, the app generates around 3.5 million visits every month.
Africa
DW has increased its reach in Kenya with a series of expanded partnerships. Hope Channel Kenya and Ebru Africa TV, both with nationwide broadcasting coverage, are now carrying a wide-selection of DW's English television programming. Shine FM, a radio station based at Daystar University in Nairobi, is now broadcasting selected DW radio programming on VHF and livestream in English and Kiswahili. New Kenyan radio partners Wikwatyo FM in Kitui and Kisimaa FM in Kisii are broadcasting DW Kiswahili radio programs like Habari za Africa, Afya, Michezo and Vjana tugutuke.
In Tanzania, DW has also increased television and radio coverage with expanded partnerships. One of Tanzania's largest media companies, AZAM media group, has increased its cooperation with DW and is now broadcasting one hour of DW Kiswahili radio programming every day on its new radio station U-FM. AZAM TV has been carrying a selection of  DW television programs since 2013. Also in Tanzania, Channel Ten from the Africa Media Group Ltd. is a new DW partner. The news and information channel now broadcasts the DW programs Conflict Zone, In Good Shape, Tomorrow Today, Made in Germany, Kick off! and Kino. Channel Ten is available via Intelsat 906 to audiences across Africa.
Asia
DW has a new cable TV partner in Vietnam. NetViet will be broadcasting the English-language programs In Good Shape, Drive it! and Discover Germany. The cable provider reaches 8 million people in Vietnam.
The national television network of Sri Lanka, Sri Lanka Rupavahini Corporation (SLRC), is now broadcasting the DW programs Global 3000, Shift and Treasures of the World. According to their own estimates, Rupavahini reaches more than 4 million households in Sri Lanka.
In Pakistan, DW's English-language channel will be broadcast in its entirety on the basic package of the Karachi-based cable provider East&West Entertainment Cable Network.
Tags
Conflict Zone
,
Daystar University
,
Discover Germany
,
Drive it!
,
DW Kiswahili
,
East & West Entertainment Cable Network
,
Ebru Africa TV
,
GLOBAL 3000
,
Hope Channel Kenya
,
Kick Off!
,
Kino
,
made in Germany
,
NietViet
,
Rupavahini
,
Shift
,
Shine FM
,
Tomorrow Today
,
Treasures of the World
New Learning by Ear series in Kenya gets close to reality
Work on Learning by Ear's new dramatic radio series in Kenya, Crime Fighters, had already begun in early April when militants attacked Garissa University in the northern part of the country killing 147. A few weeks before the attack, DW Hausa's Pinado Abdu finished writing a section of the series titled The Radical Journey, which focused on what would make a young person turn to terror. Even before its first broadcast, Crime Fighters was already touching on an unfortunate reality – but the series also provides many positive lessons.
Crime Fighters is aimed primarily at young Africans and encourages them to understand their problems in a more conscious and courageous light. The stories center on young investigators who solve challenging cases that affect young Africans like terrorism, property theft, poaching and counterfeit drugs. The stories were written by a team of African authors. In total, Crime Fighters is made up of 32 ten-minute episodes that are divided in to four fictional criminal cases taking place all over Africa.
DW's Head of Programming for Africa, Claus Stäcker, said that the crime series allowed the Learning by Ear tradition to continue highlighting current conflicts across Africa in a more "exciting and entertaining" manner. "We provoke the listeners into taking a position on issues and provide food for thought without coming across like a school teacher."
Recording for the series was completed in May at the Kenya Institute of Curriculum Development in Nairobi. Crime Fighters is now being broadcast in English, Kiswahili, Hausa, French and Portuguese in 30 African countries.
Crime Fighters is part of the educational radio series produced by Learning by Ear,  which has been a big hit in Africa. Like the successful series Crossroads Generation , Crime Fighters is broadcast by over 250 partner stations across the continent. It is also available by podcast on AfricaLink and will be heavily featured on social media.
Market roundup: October 2014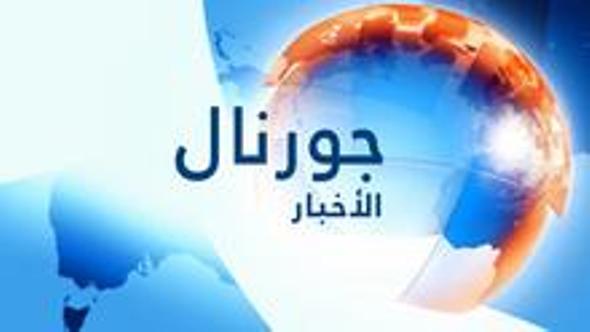 Middle East
DW partners from across the Arab world met in Tunis, Tunisia, with 17 CEOs and program directors of leading broadcasters and online portals from Egypt, Morocco, Jordan, Iraq, Yemen, Oman, Qatar and Tunisia participating. Representatives from DW's Middle East/ North Africa distribution met with long-term partners and we able to find opportunities for increased cooperation. The largest Jordanian online news portal, Alwakeel News, is now a DW Facebook partner with 3.3 million users in Jordan and DW will also be providing full text content for highly-popular Egyptian online news portal, Almasry Alyoum. For television, a partial re-broadcasting contract was negotiated with Yemen TV.
Africa
Representatives from DW met with 13 radio and online partners of DW Portuguese for Africa in Nampula, Mozambique. The partners were especially pleased about the interactive rubric, Espaço do Ouvinte, which allows for listener commentary and the educational series, Learning by Ear. Numerous partners expressed interested in rebroadcasting older episodes that highlight political participation to complement the upcoming elections in Mozambique. Partners were also interested in developing journalism training programs with DW Akademie.
DW has three new partners in Kenya. Television Cosmopolitan and Health TV Africa will acquire part of the programming line-up from the English channel, DW. News and magazine radio formats from DW Kiswahili will also be broadcast by Radio Mambo. DW is also increasing radio presence in Tanzania. Links to DW Kiswahili are being integrated into the website of local station partner, Fadeco. Tumbatu Community Radio, which was created in cooperation with UNESCO, is now broadcasting DW's complete Kiswahili radio program. In Uganda, Smart FM, will be broadcasting the English radio programs Africa Link and news once a day from Monday to Friday.
Asia
DW content in Bengali, Hindi, English and Urdu is now available on the popular Indian news App, NewsHunt. NewsHunt is a cross-platform news aggregator briging together content from over from over 100 news sources in 11 languages spoken in India. By its own estimates, 50 million users have installed the App and it is the most used App in India after WhatsApp, Facebook and YouTube. It can also be used in website format.
DW has a new cable television partner in Vietnam. The cable provider VGN is now carrying DW Asien. VGN provides international television to foreigners living in Vietnam.
In Sahiwal in the Punjab region of Pakistan, around 30,000 households are now being provided with DW via a new Pakistani broadcasting partner, New Geo Cable Network.
Europe
DW's European distribution have collaborated with Britain's elite Cambridge University to provide students with a wide-array of DW resources for learning German, available now on the university's website. A similar arrangement provides students at the University of Nottingham with an online learning platform composed of DW's language learning resources.
Tags
Africa Link
,
Almasry Alyoum
,
Alwakeel News
,
Cambridge University
,
DW
,
DW (Asien)
,
DW Arabia
,
DW Kiswahili
,
DW Portuguese for Africa
,
DW-AKADEMIE
,
Learning by Ear
,
University of Nottingham
,
Yemen TV