Search Results for Tag: DW Hausa
Market roundup: March 2016
Europe
DW (Arabia 2) has been broadcasting DW's Arabic programming for Arabic-speaking audiences in Western Europe via satellite partner SES Astra since December. Specially developed news and educational programming from German public broadcasters ARD and ZDF is now also being included on the channel. Target viewers for DW (Arabia 2) are Arabic-speaking refugees and immigrants currently in Western Europe who can benefit from independent journalism and important cultural information.
South America
Brazilian TV broadcaster Climatempo will be carrying DW's Futurando and Camarote.21 starting in April 2016and available with providers like SKY, GVT, Oi and Samsung TV apps. Climatempo's technical range of 9 million households will significantly increase the presence of  these regionally tailored programs in Brazil. Climatempo's website will also be integrating DW's Portuguese for Brazil online content.
Africa
DW is increasing its presence in West Africa with numerous new partnerships in Niger and Burkina Faso. In Niger, TV Anfani is now broadcasting DW's English channel. The expanded partnership also marks 20 years of broadcasting cooperation, beginning in 1996 between Radio Anfani and DW. Additionally, Shukrah FM and Radio Kaocen are now broadcasting DW's Hausa and French radio programming to radio listeners in Niger. In neighboring Burkina Faso, the TV provider Burkina Info is now broadcasting DW's English channel. And for the first time in the Loroum region of the country, DW's French radio programming will be available via programming partner Radio La Voix du Loroum.
In South Africa, the motor sports channel Ignition TV and the business news channel Business Day TV from the Times Media Group are now carrying select DW programming.
Tags
ARD
,
Burkina Info
,
Business Day TV
,
Camarote.21
,
Climatempo
,
DW
,
DW Arabia
,
DW French for Africa
,
DW Hausa
,
DW Portuguese for Brazil
,
Futurando
,
Ignition TV
,
SES Astra
,
Times Media Group
,
ZDF
Market roundup: February 2016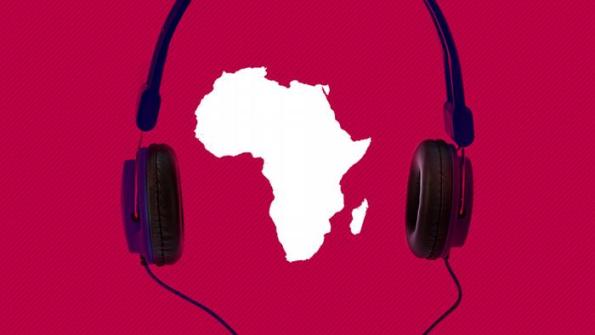 Africa
Several radio partners in Sub-Saharan Africa are expanding cooperation with DW. In Nigeria, Radio Gombe is acquiring English and Hausa radio programs. The station covers the states of Yobe, Borno and Adamawa. In Congo, Radio Mwana is acquiring DW's complete French programming lineup, with stations in Mbandaka and Gbadolite that reach more than 750,000 listeners. A new radio partner in Mbuji-Mayi, Radio Fraternité, will be broadcasting one hour of French programming daily to a potential 500,000 households. In Ghana, the Internet radio broadcaster Ghana Waves Radio now includes DW live streams in six languages. The streams are also included on the Ghana Waves app and on-demand. DW radio live streams and newsfeeds in a variety of languages are also available now across Africa on the Africa Live Radio and News App.
The Liberian state broadcaster LNTV is now broadcasting one hour of DW programming every day. LNTV is the only Liberian TV broadcaster with nationwide coverage. Included in the programming package is DW News, Euromaxx, Kick off!, and In Good Shape.
In Tanzania, DW is the first international news provider available on the video-on-demand platform SIMUtv. The app has already been downloaded 100,000 times.
Asia
DW has expanded cable network partnerships in India and Bangladesh, with several cable providers  acquiring DW's English channel. This increases DW's technical range by 400,000 households in Bangladesh and by 250,000 households in the Indian states of Bihar and West Bengal.
The Bengali-language app Kokil now includes an RSS feed with content from DW Bengali. The app currently has 50,000 users.
DW's English-language channel is now part of the line up on Star Cable Network, the largest cable network in the Afghan capital, Kabul.
South America
The Colombian news website Publimetro now features a DW content box with Spanish-language news articles from DW. Publimetro belongs to Metro International, a well-known publisher of free newspapers in cities around the world. The Publimetro news portal registers 3.2 million unique visitors every month.
Europe
DW has a new Smart TV partner in the United Kingdom. The OTT provider Vision247 is now broadcasting DW's flagship English channel in its entirety on the free-to-air entertainment portal, Vision TV. The portal is available on the digital TV service Freeview on channel 244 and can be received by a potential 7.3 million households in Great Britain. Vision TV is also available for mobile devices and on web-TV.
Tags
Africa
,
Africa Live Radio and News App
,
Congo
,
DW Bengali
,
DW Hausa
,
DW News
,
DW Spanish
,
euromaxx
,
Freeview
,
Ghana
,
Ghana Waves Radio
,
In Good Shape
,
Kick Off!
,
Kokil
,
Metro International
,
Nigeria
,
Publimetro
,
radio
,
Radio Fraternité
,
Vision TV
,
Vision247
New Learning by Ear series in Kenya gets close to reality
Work on Learning by Ear's new dramatic radio series in Kenya, Crime Fighters, had already begun in early April when militants attacked Garissa University in the northern part of the country killing 147. A few weeks before the attack, DW Hausa's Pinado Abdu finished writing a section of the series titled The Radical Journey, which focused on what would make a young person turn to terror. Even before its first broadcast, Crime Fighters was already touching on an unfortunate reality – but the series also provides many positive lessons.
Crime Fighters is aimed primarily at young Africans and encourages them to understand their problems in a more conscious and courageous light. The stories center on young investigators who solve challenging cases that affect young Africans like terrorism, property theft, poaching and counterfeit drugs. The stories were written by a team of African authors. In total, Crime Fighters is made up of 32 ten-minute episodes that are divided in to four fictional criminal cases taking place all over Africa.
DW's Head of Programming for Africa, Claus Stäcker, said that the crime series allowed the Learning by Ear tradition to continue highlighting current conflicts across Africa in a more "exciting and entertaining" manner. "We provoke the listeners into taking a position on issues and provide food for thought without coming across like a school teacher."
Recording for the series was completed in May at the Kenya Institute of Curriculum Development in Nairobi. Crime Fighters is now being broadcast in English, Kiswahili, Hausa, French and Portuguese in 30 African countries.
Crime Fighters is part of the educational radio series produced by Learning by Ear,  which has been a big hit in Africa. Like the successful series Crossroads Generation , Crime Fighters is broadcast by over 250 partner stations across the continent. It is also available by podcast on AfricaLink and will be heavily featured on social media.