Search Results for Tag: Publimetro
Market roundup: February 2016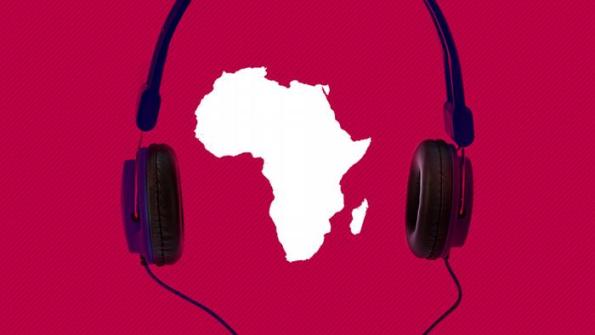 Africa
Several radio partners in Sub-Saharan Africa are expanding cooperation with DW. In Nigeria, Radio Gombe is acquiring English and Hausa radio programs. The station covers the states of Yobe, Borno and Adamawa. In Congo, Radio Mwana is acquiring DW's complete French programming lineup, with stations in Mbandaka and Gbadolite that reach more than 750,000 listeners. A new radio partner in Mbuji-Mayi, Radio Fraternité, will be broadcasting one hour of French programming daily to a potential 500,000 households. In Ghana, the Internet radio broadcaster Ghana Waves Radio now includes DW live streams in six languages. The streams are also included on the Ghana Waves app and on-demand. DW radio live streams and newsfeeds in a variety of languages are also available now across Africa on the Africa Live Radio and News App.
The Liberian state broadcaster LNTV is now broadcasting one hour of DW programming every day. LNTV is the only Liberian TV broadcaster with nationwide coverage. Included in the programming package is DW News, Euromaxx, Kick off!, and In Good Shape.
In Tanzania, DW is the first international news provider available on the video-on-demand platform SIMUtv. The app has already been downloaded 100,000 times.
Asia
DW has expanded cable network partnerships in India and Bangladesh, with several cable providers  acquiring DW's English channel. This increases DW's technical range by 400,000 households in Bangladesh and by 250,000 households in the Indian states of Bihar and West Bengal.
The Bengali-language app Kokil now includes an RSS feed with content from DW Bengali. The app currently has 50,000 users.
DW's English-language channel is now part of the line up on Star Cable Network, the largest cable network in the Afghan capital, Kabul.
South America
The Colombian news website Publimetro now features a DW content box with Spanish-language news articles from DW. Publimetro belongs to Metro International, a well-known publisher of free newspapers in cities around the world. The Publimetro news portal registers 3.2 million unique visitors every month.
Europe
DW has a new Smart TV partner in the United Kingdom. The OTT provider Vision247 is now broadcasting DW's flagship English channel in its entirety on the free-to-air entertainment portal, Vision TV. The portal is available on the digital TV service Freeview on channel 244 and can be received by a potential 7.3 million households in Great Britain. Vision TV is also available for mobile devices and on web-TV.
Tags
Africa
,
Africa Live Radio and News App
,
Congo
,
DW Bengali
,
DW Hausa
,
DW News
,
DW Spanish
,
euromaxx
,
Freeview
,
Ghana
,
Ghana Waves Radio
,
In Good Shape
,
Kick Off!
,
Kokil
,
Metro International
,
Nigeria
,
Publimetro
,
radio
,
Radio Fraternité
,
Vision TV
,
Vision247