Search Results for Tag: TV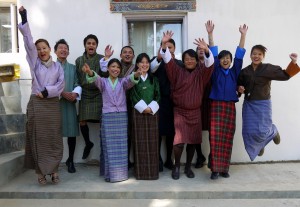 Even high in the Himalayas, reporters these days are being asked to do more.
As part of a modernization drive, Bhutan Broadcasting Service (BBS) has combined their radio and television newsrooms. In the future, reporters will be required to provide news reports in both media. It's hoped that the convergence will allow the state-funded station to cut costs and do more with limited resources.
It was against this background that two DW-AKADEMIE trainers went to Bhutan's high-altitude capital Thimphu to conduct a workshop with an enthusiastic group of 12 young BBS journalists. While several already had some radio production experience, many had previously only worked on the TV side of things.
Together, the group started with a review of the basics, such as news judgment and news writing for radio, before moving on to the interview and how to ask that all-important first question that will grab your listeners and keep them from turning the dial.

read more
Thinley Yangchen Dorji, a producer at the Bhutan Broadcasting Service Corporation (BBS), takes us on a tour behind the scenes of Bhutan's first homegrown TV show for kids. Called "My World", it's a 30-minute program for youngsters aged eight to twelve that began airing regularly in January. Welcome to "My World"!
Prior to "My World" there were no Bhutanese television programs for children. Foreign programming available via satellite was entertaining but had little educational value. Pema Choden, BBS's General Director until the end of March 2011, approached DW-AKADEMIE for support. Her aim was to have a quality program tailored to children in Bhutan.

read more
By Taufique Ahmed, Dhaka, Bangladesh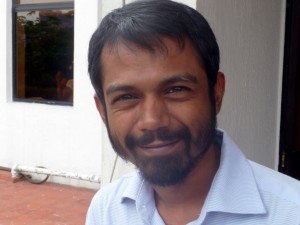 Bangladesh is shocked by what has happened in Japan. People here have closely followed the news to get the latest updates from newspapers, TV, radio and online.
It's very tough for the media to handle what's happening in Japan, as there is also another big issue that the people of Bangladesh worry about very much. Many people here are still taken aback by the latest events in Libya, because many Bangladeshis live and work there and have now become victims of the uprising in this North African country.
Japan's tsunami and earthquake are still important news in Bangladesh, as this country is also one of the sufferers of climate change. Nonetheless, Japan's nuclear crisis is also getting attention in the newspapers and at TV and radio stations here as the situation worsens.

read more
Tags
bangladesh
,
crisis
,
earthquake
,
fukushima
,
japan
,
newspaper
,
nuclear
,
radio
,
reporting
,
tsunami
,
TV